Surprise Your Partner and Slide Some Love in Their Wallet!
Introducing Our Must-Have Laser Engraved Wallet Cards
🥰👇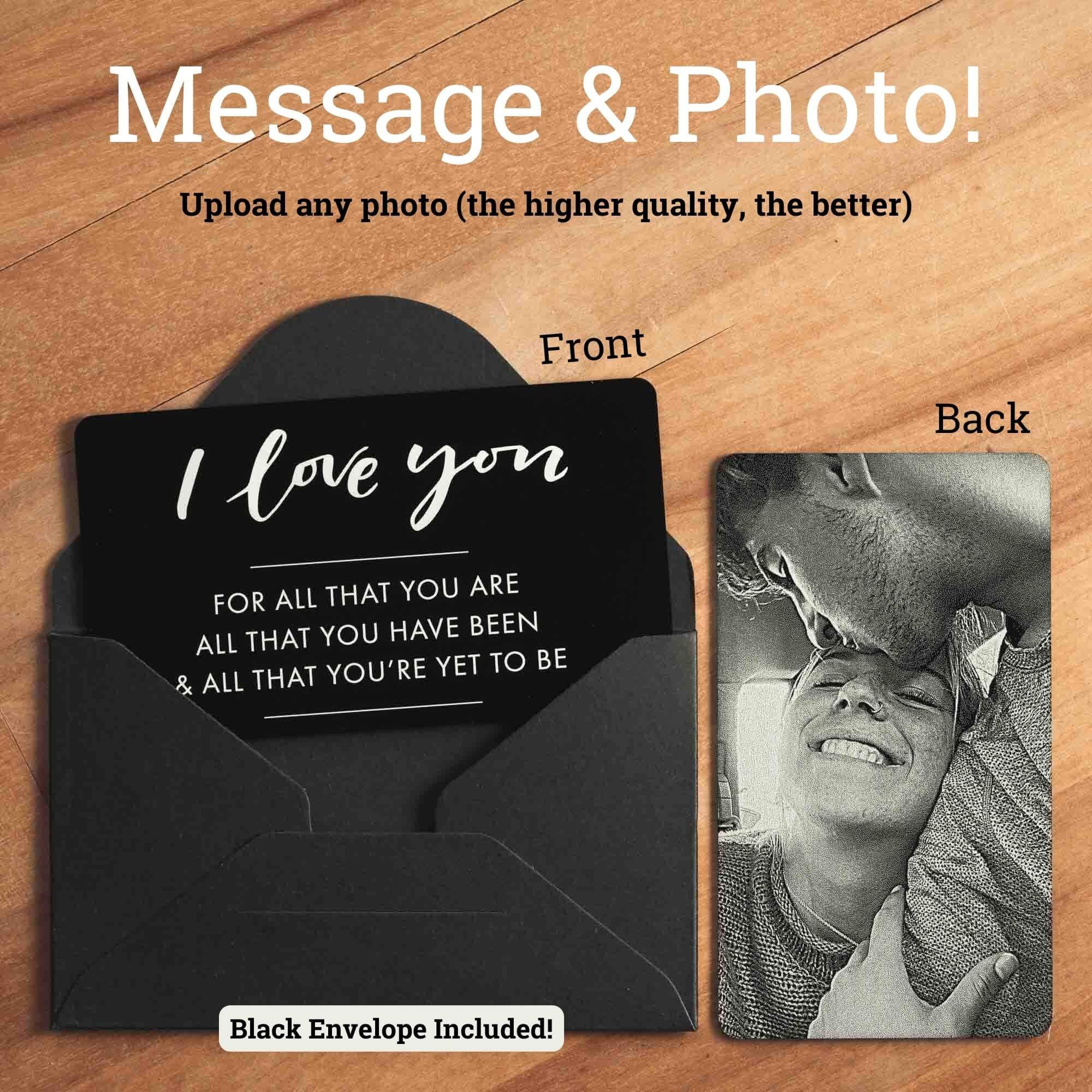 Make a lasting impression with a personalized wallet card.
Use the included black envelope to make this not only the easiest gift to create, but a memorable one unlike any other!
Imagine their reaction when they pop open the envelope to reveal what's inside! Remind them of your love daily with any message and any photo.
Your Message Will Last Forever.
Paper greeting cards just end up in a drawer or the trash can... but not this! This permanently engraved wallet card stays in their wallet 24/7.
We etch your sentiments onto this beautiful aluminum card so the words will never wear off or fade.
The message is permanent and lasts a lifetime!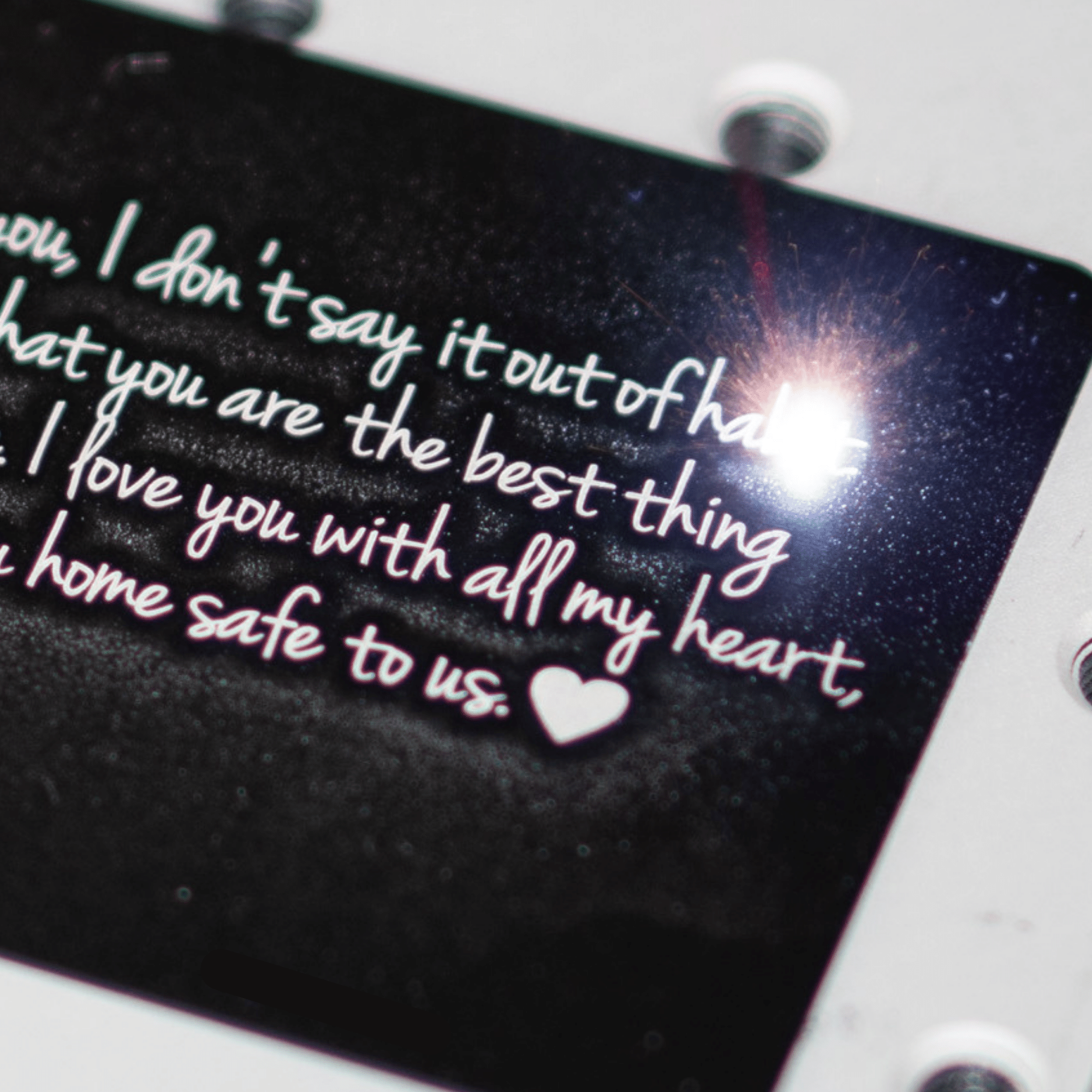 Don't Feel Like Writing?
Choose from our most popular pre-written cards instead!
These come as pictured yet still have a personal feel. They're ready-to-ship to you or directly to the recipient!
(And read the reviews from other happy couples!)
👇
Our Mission: Spread the Love!
We believe it's more important than ever to tell those we love how much they mean to us. So we made it easy!
Surprise your partner with a wallet note they'll see daily and cherish forever. 🥰
Join the thousands of other happy couples who have surprised their loved one with this unique gift from Red Dot Laser Engraving! There's no risk with our 90 day money back guarantee.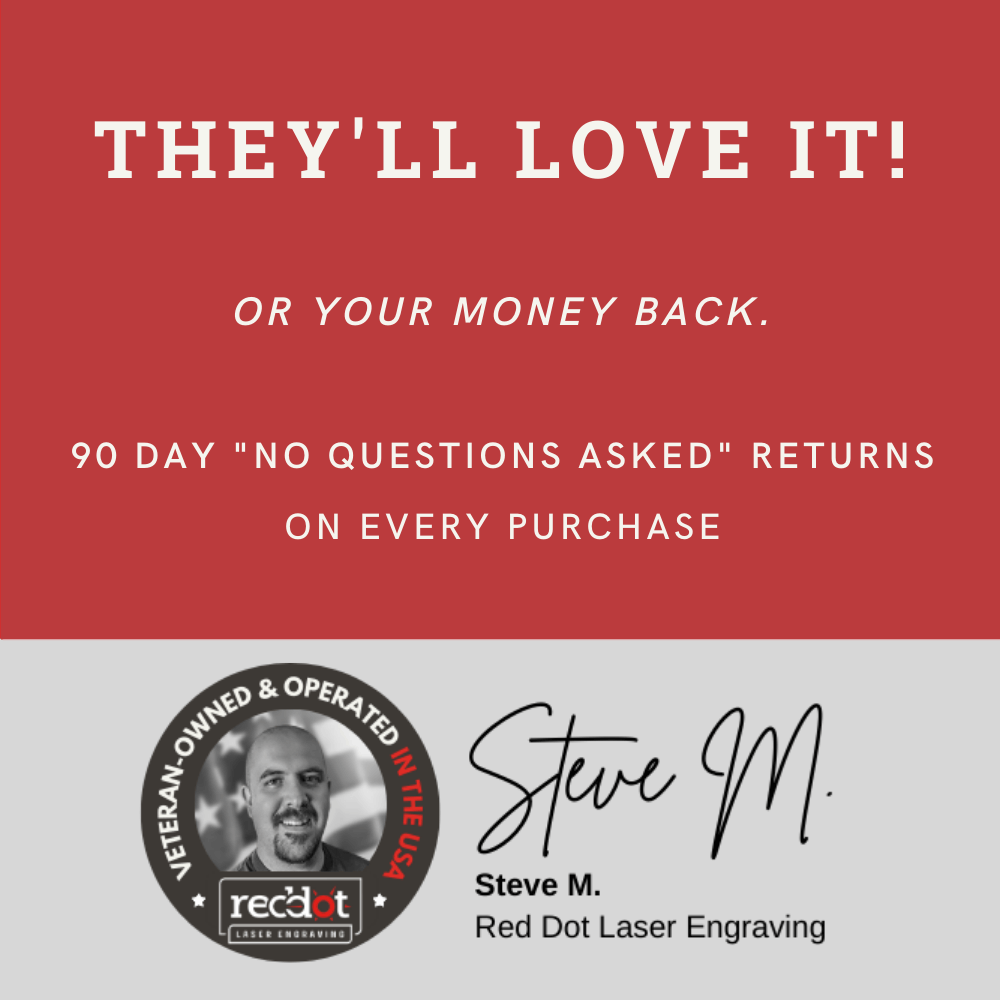 Order today and we'll rush your order with FAST & FREE SHIPPING
(Free Shipping for U.S. Only)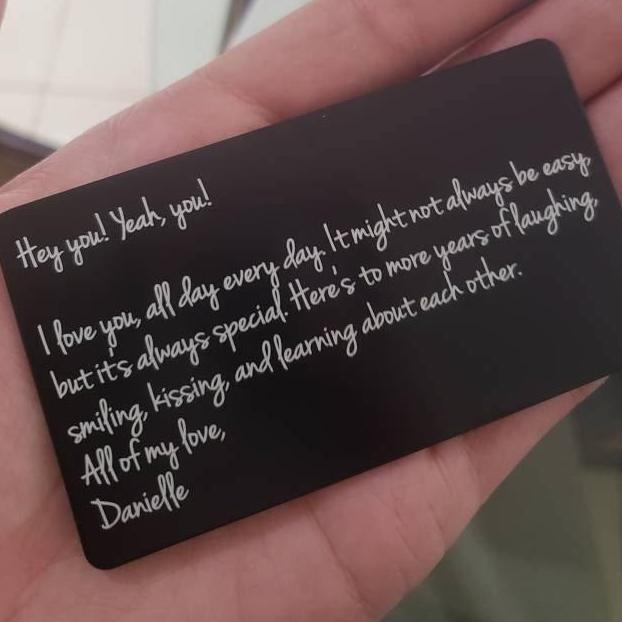 "WOW."
"My card came quickly and is exactly what I expected. Boyfriend thought it was really awesome, so that's a win!" - Danielle R.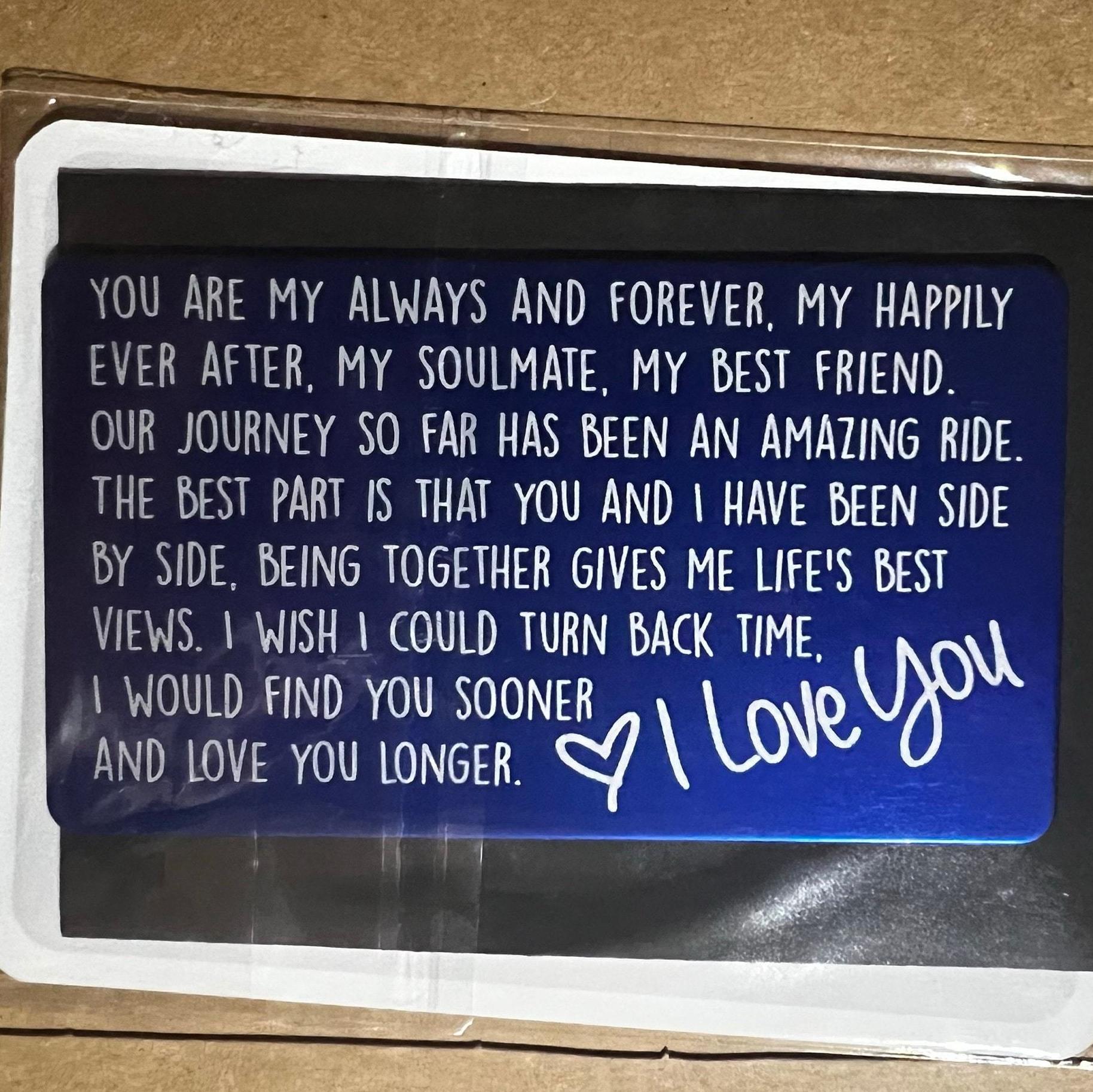 "SO DOPE!"
"And I would say if you're indecisive on a color, the blue is sick! Such a high quality, forever appreciation of your love card. One of the best gifts to give a guy!" - Ms. A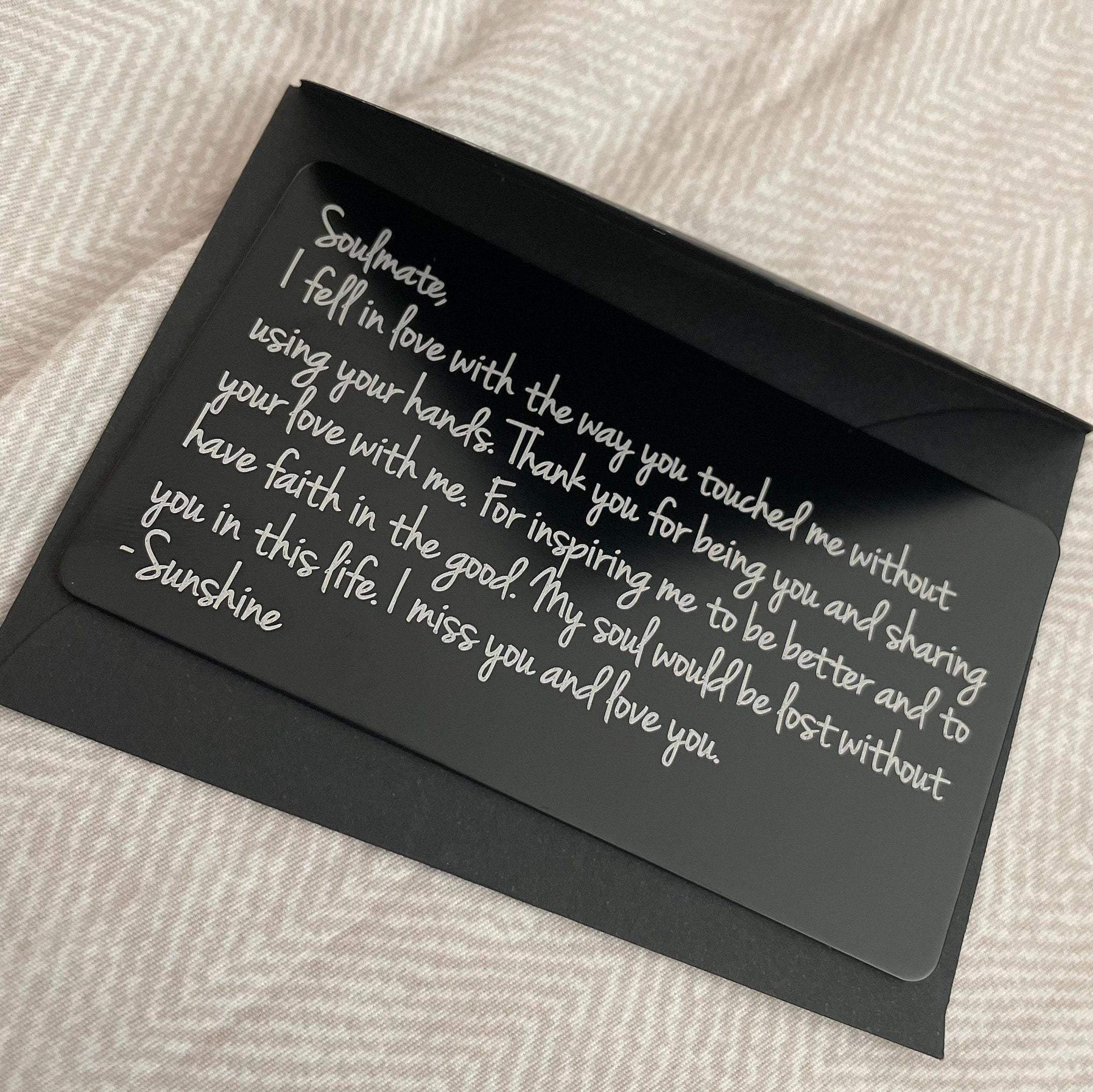 "ABSOLUTELY AMAZING!"
"It was everything I wanted & more! Shipping was free and very fast. Thank You sooo much ♥️" - Brooklynn F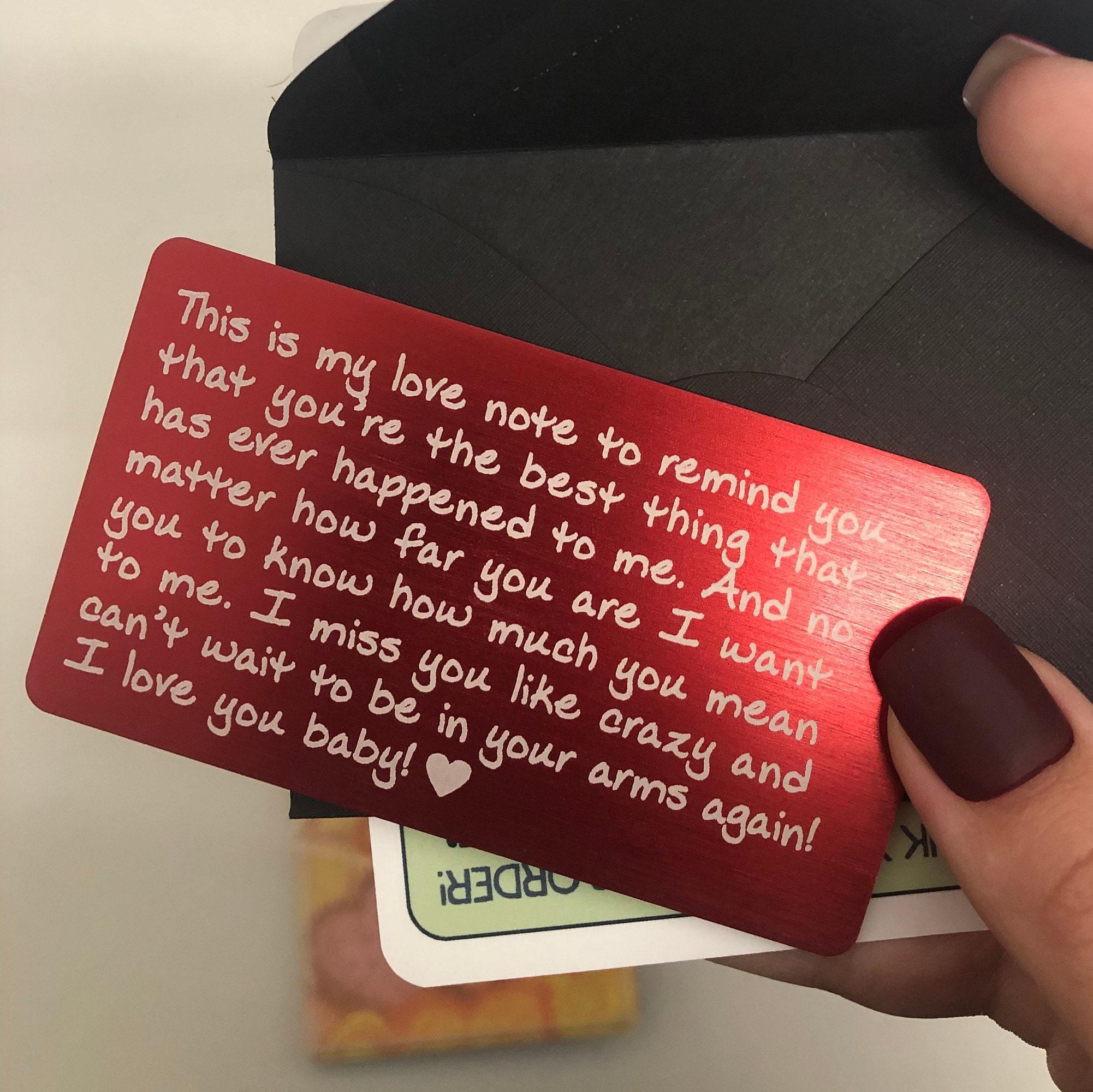 "IT'S PERFECT!"
Can't wait to give it to my boyfriend for Christmas 💕 And he is going to love that I supported a Veteran owned company... Thank you for your service and a beautiful product! - Kristen B.
Don't settle for another thoughtless greeting card.
Create a card they'll treasure for a lifetime!